Emotions In Motion: 5k Walk/Run for Mental Health - Duluth
Join us on July 15, 2023
Register Now!
Donate To This Event
This event will be at this location again!
Gichi-Ode Akiing Park    
Event Sponsor   
   
Registration cuts off at 4PM on 7/14. Please come to the park and register in person on 7/15! Look forward to seeing you!  
Where: Gichi-Ode Akiing Park, Duluth, MN (see map at bottom for location)
214 East Superior Street, Duluth MN 55802
When: Saturday, July 15, 2023 @ 9:00AM
Check In: 8a.m. - 9a.m.
Questions: 952-946-7998
 
*On line registration closes at 5:00 p.m. the Friday before the walk. However, anyone who would like to participate can register in person at the event! 
REGISTRATION
To register for this event click the Register Now button to get started! Once you have registered you will have your own personal fundraising page to help you with your fundraising efforts as well as your progress!
"FunRAISE" $150 or more and you will receive a SAVE T-Shirt!!
BECOME A SPONSOR!
With Sponsorship opportunities starting at only $250, this is a perfect opportunity for large and small businesses to play a role in making suicide awareness a priority in the community. All sponsors will receive marketing and publicity benefits, including a FREE exhibitor booth at the Emotions in Motion: 5K Run/Walk for Mental Health Resource Fair. This is for free handouts only. NO SALES! Contact lmars@save.org (Linda) or call 952-946-7998.
DONATE A SILENT AUCTION ITEM!
Any donation is appreciated and 100% tax deductible. 
Dogs are welcomed at the walk!
Resource Tables hosted by local businesses and non-profits will be available to all by 8:00 a.m. If your business or nonprofit would like to participate, please call the SAVE office at 952-946-7998 and ask for Linda or email lmars@save.org.
LOCATION & 5K ROUTE: Gichi-Ode Akiing (Lake Place Park) 214 East Superior Street, Duluth, MN 55802
The route will take us to the Lighthouse and back to the park for music, auction and lunch!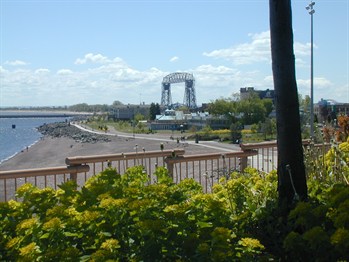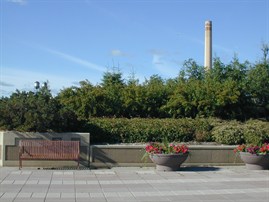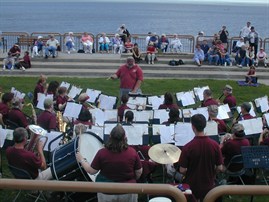 Come prepared for lots of encouragement and support along the way! Stay after the run/walk for a great auction and lunch!
If you are unable to attend but would like to support this event and SAVE with a contribution Donate Here!